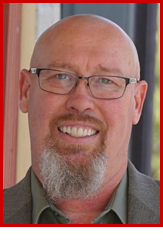 Leon Laughlin
Realtor®
479.685.6010
leonlaughlin1@yahoo.com
Leon is a lifelong NWA Resident. He has spent the last 24 years as a flooring contractor with Walmart Stores all across the US. Leon and his wife of 12 years reside in Garfield. As a small business owner for over ten years, he learned the art of managing large scale jobs under pressure and deadlines.
When the opportunity to become a Real Estate Agent presented itself he didn't hesitate to switch careers. He looks forward to working with you.
He can be reached on Facebook at Leon Laughlin- Realtor, by phone at 479.685.6010,

or by email at leonlaughlin7@yahoo.com.