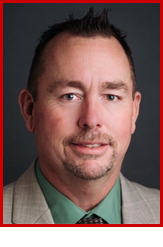 Jason Dixon
Executive Broker
479.621.3231
jdixonsellsnwa@gmail.com
Jason Dixon is a lifetime native to NWA. He has over twenty years of experience in the Retail Industry. He has a passion for Real Estate and helping others. Jason is the Owners/Principal Broker at Main St Real Estate Group. The Main Street Real Estate Group is growing, which means we have an entire team working for you!
Jason and his wife, Dia, have been married for twenty years. They have two sons. Jason enjoys spending time with his family, serving in the community, showing property and playing a little golf when he has free time!
Jason has been blessed to have his family in NWA for all these years. A wonderful place to call home. Jason is licensed to sell Real Estate in both Arkansas and Missouri. He is very familiar with the areas and would love to help you find your new home! He has a wonderful team of Realtors ready to work for YOU! Trustworthy service YOU deserve!
Like him on Facebook at Main St Real Estate- Jason Dixon.

Give him a follow on Instagram #MainStTeam or LinkedIn #JasonDixonBrokerMainStreetRealEstateGroup.

He can be reached at the office at 479.488.2015, or by cell at 479.621.3231.

You can also email him at jdixonsellsnwa@gmail.com.

Drop by the office anytime located at 372 N. Curtis Ave in Pea Ridge!